Biography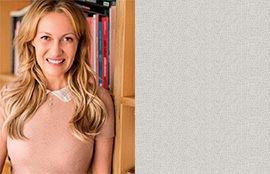 After a Master degree in private Law (Paris-Assas University) and a Master degree in Art History (Paris-Sorbonne University) - her thesis was about the art market in France in the seventeenth century - she decided to specialize in old master drawings. She worked on several exhibitions in museums (Metropolitan Museum in New York, Institut Néerlandais in Paris) and later became an expert in old master drawings at Sotheby's in London and Paris for three years. Since 2003, she has been preparing a catalogue raisonné of the sculptures by Pablo Picasso with a team of researchers. She is the granddaughter of Pablo Picasso and Marie-Thérèse Walter. Major auction houses, dealers and collectors frequently ask her for advice.

In 2011, she co-curated with John Richardson an exhibition at Gagosian Gallery in New York called Picasso and Marie-Thérèse: l'Amour Fou (Gagosian-Rizzoli, 2011). Diana Widmaier Picasso is also the author of Picasso: Art Can Only Be Erotic (Prestel 2005) and several essays on the work of Picasso including The Encounter of Pablo Picasso and Marie-Thérèse Walter (1927): Thoughts on a Historiographical Revision (Chemnitz, Kunstsammlungen, 2003) ; Marie-Thérèse Walter and Pablo Picasso: New Insights into a Secret Love (Munster, Graphikmuseum Pablo Picasso, 2004) ; Picasso and Cranach (Chemnitz, Kunstsammlungen, 2005) ; Ambroise Vollard and the bronzes of Pablo Picasso (New York, Metropolitan Museum of Art, 2006) ; The Definition of Sculpture and Pablo Picasso's Creations for Theater (Frankfurt, Kunsthalle, 2006) and The Provenance of Picasso's Collection of Erotic Japanese Prints (Barcelona, Museu Picasso, 2009).
She also wrote on other artists as Bob Dylan (The Drawings of Bob Dylan, Chemnitz, Kunstsammlungen, 2007), Michel Houellebecq (Zeitgeist, n° 1, 2011) and James Franco (The Dangerous Book Four Boys. James Franco, Skira Rizzoli, 2012).

She is currently preparing with Didier Ottinger, curator and assistant director of the Musée national d'art moderne - Centre Georges Pompidou, an exhibition on "Pablo Picasso and Contemporary Art" ; and a book on "Pablo Picasso and the Craftsmanship in Vallauris in the 1950's".

Supported art organizations:
Trustee MoMA PS1, New York (since 2009)
Trustee Kunst-Werke, Berlin (since 2007)
International Council of MoMA, New York (since 2000)
Tate International Council, London (since 2005)
Visiting Committee of the Metropolitan Museum of Art for the 19th, 20th and 21st century Departments (since 2008) Member of Performing Art committee of the Whitney Museum, New York (since 2013)

Prize awarded to Diana Widmaier Picasso by the philanthropic Lifestyles Magazine, in 2011, in Toronto, from Charles Simonyi (Computer software executive who oversaw the creation of Microsoft's flagship Office suite of applications. He is one of the first space tourists) for her researches on the work of Picasso. Prize received along with Peter Buffett and Philippe Cousteau.

The exhibition Picasso and Marie-Thérèse: l'Amour Fou (Gagosian Gallery, 2011) was awarded, in April 2012, "Best show in a commercial gallery in New York" by the American chapter of the International Association of Art Critics (AICA USA).